---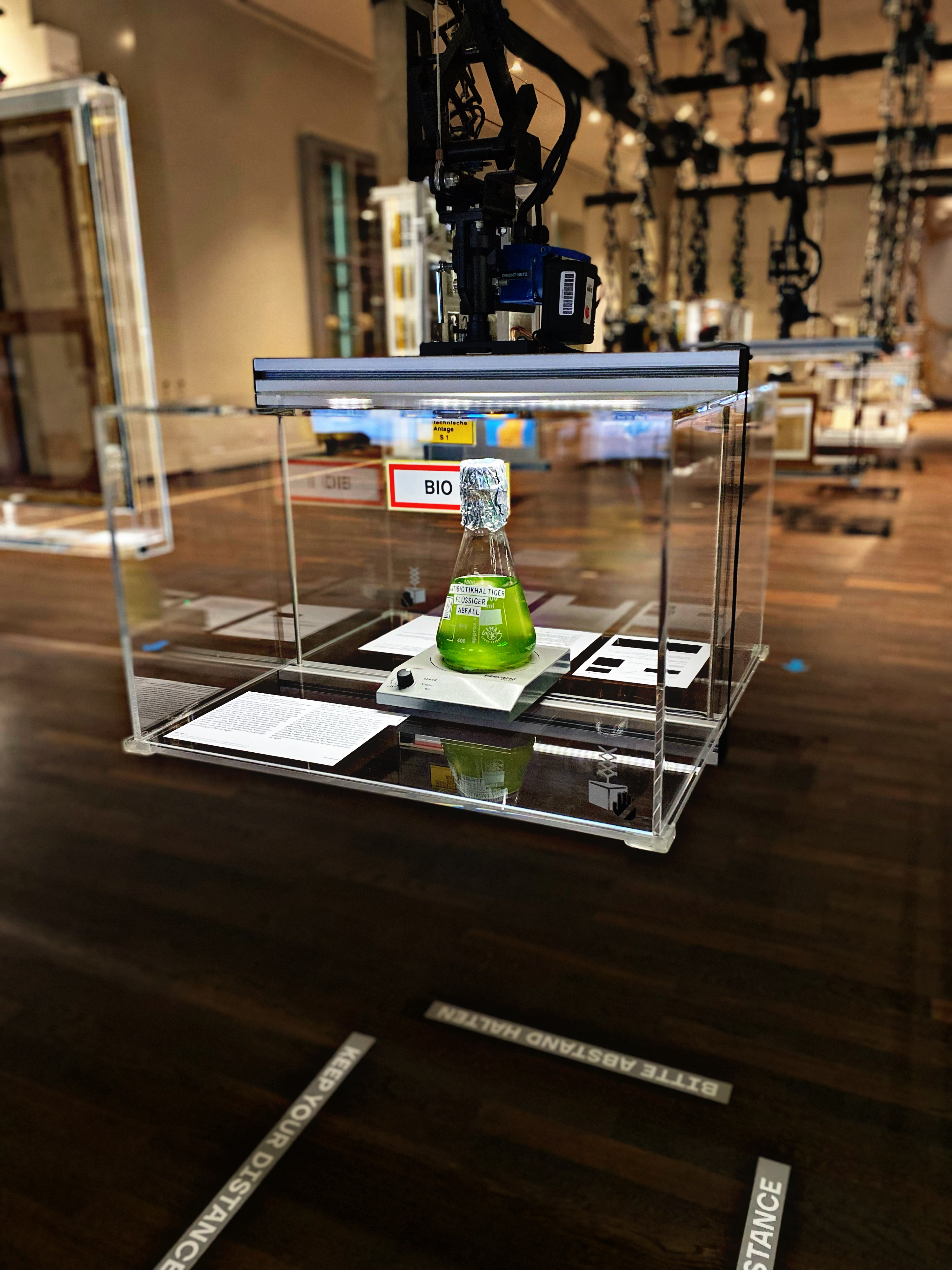 2022-Ongoing
Living Waste sets out to legally declare a vitrine at the Humboldt Forum's Humboldt Labor as a genetic engineering facility to house the very much living "waste" that is leftover from genetic modification experiments using CRISPR cas-9 technologies and the culturing process of genetically modified organisms. This facility is currently believed to be the first genetic engineering facility in a cultural institution in Germany.
The algae species Chlamydomonas reinhardtii is of particular interest for genetic engineering to create many different desired biological products, including biofuel and pharmaceuticals. However, the laws governing genetic modifications in Germany come with special considerations and regulations.
"Living Waste" aims to reveal the systems of German bureaucracies that are entangled and entrap the bodies of these algae and ask questions about what happens when life as a living material and genetically modified bioproduct is discarded as "waste".
"Living Waste" is featured in the exhibition
"Nach der Natur" (After Nature)
until 2024.
Living Waste has been commissioned by the
Humboldt Labor
at the
Humboldt Forum
with the support of the
UniSysCat Cluster of Excellence
.
"Living Waste" has been made in collaboration with the Department of Experimental Biophysics research group led by Prof. Dr. Peter Hegemann at Humboldt Universität zu Berlin and UniSysCat Cluster of Excellence in scientific collaboration and consultation with Prof. Dr. Peter Hegemann, Enrico Peter, Dr. Johannes Oppermann, Dr. Yousef Yari Kamrani, Olga Baidukova, Dr. Matthias Broser, and Darius Rauch.