---

ART

---
01
SELF CARE

Self-Care confronts the inheritance of bodily trauma and the impact of the medical gaze and medical surveillance on the so-called female body. Embedded in personal narrative and bodily exploration, the work seeks to question bodily identities associated with disease, gender, and care.
Read more
2021-2022




---
02
LIVING WASTE
Living Waste sets out to legally declare a vitrine located at the Humboldt Forum's Humboldt Labor as a genetic engineering facility to house the very much living "waste" that is leftover from genetic modification experiments using CRISPR cas-9 technologies and the culturing process of genetically modified organisms.
Read more
2022-Ongoing


---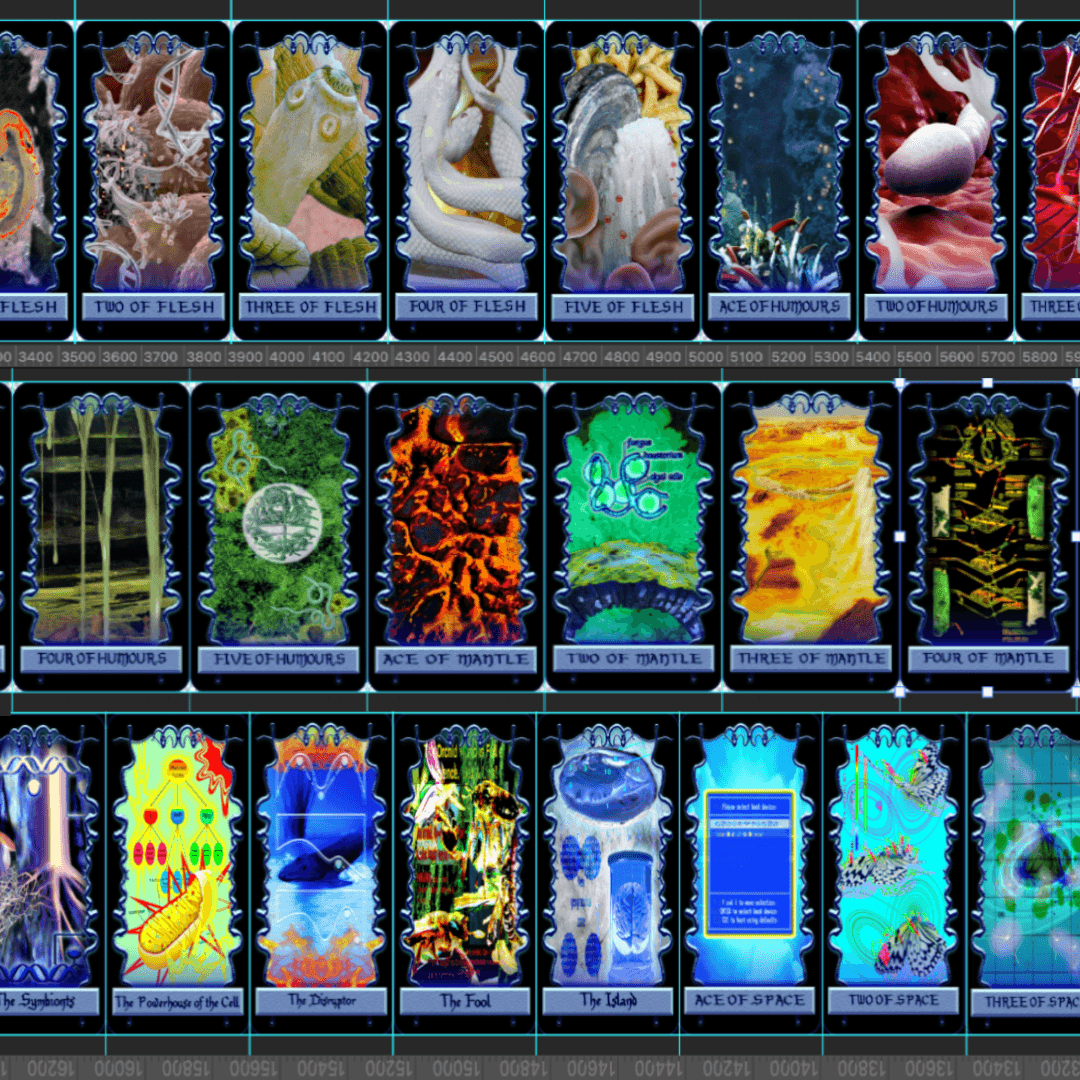 03
CRAWLERS
Crawlers is a feral creative collaboration between symbionts Lyndsey Walsh and Jess Cockerill.
Read more
2020-Ongoing




---
04
LEAKY BODIES
How do bodily anxieties and the leaking body haunt us outside of the visual lens? How are qualities such embodied difference, horror, and disease perceived in the sensorial context of smell?
Read more
2021-2022




---
05
I'M DADDY

I'm Daddy is a creative collective comprised of Bailey Keogh and Lyndsey Walsh that works to subvert power structures and question relationship dynamics through creative explorations in music and art.
Read more
2022- Ongoing




---
06
THE DEPARTMENT OF SPECULATIVE BIOSECURITY AND BIOSURVEILLANCE

The Speculative Department of Biosecurity and Biosurveillance invites participants to take part in its fictional department procedures. Participants are embedded in the bureaucratic decision-making, problem solving, and speculation about future scenarios that society may face in light of emerging biothreats and biohazards.
Read more
2021-2022


---
07
WHAT TO EXPECT WHEN YOU'RE EXPECTING TO DIE?
Embracing a feeling of unease about what will happen to us when we die, this workshop explores Mesoamerican narratives on death led by Laura Rodriguez combined with potential technoscientific interpretations led by Lyndsey Walsh as part of the HG/HL Makers Exchange Program.
Read more
2021
---
08
(R)EVOLUTION
(R)EVOLUTION is an artistic attempt to re-articulate the relationship between algae and humans' visual perception using performance-based techniques involved in dance and game play.
Read more
2019- Ongoing




---
09
RETURN OF THE TERATOMA
There's something lurking in the shadows. It knows where you work. It knows where you live. It's even gotten inside your house. Don't close your eyes. Don't look away. The Teratoma is back! Rising up from the oozing liquid of the Nutrient Medium, the monster mass of cells has been unleashed!
Read more
2017-2018


---
10
THE HANGING DROP

The Hanging Drop is a tissue culture performance-experiment that aims to question the ways in which the micro-agencies of cellular bodies and the distortion of microscopic environments can impact the form-making abilities of living materials.
Read more
2017-2018


---
11
HEADS WILL ROLL
Inspired by Rosalind Krauss and Yves Alain Bois' four performative operations of the Volatile Taxonomy published in their book "Formless: A User's Guide", Heads Will Roll propooses a central thesis that this curatorial critique could be used artistically to re-write the narratives about taxonomical forms in evolutionary zoology.
Read more
2016


---
Various Years