---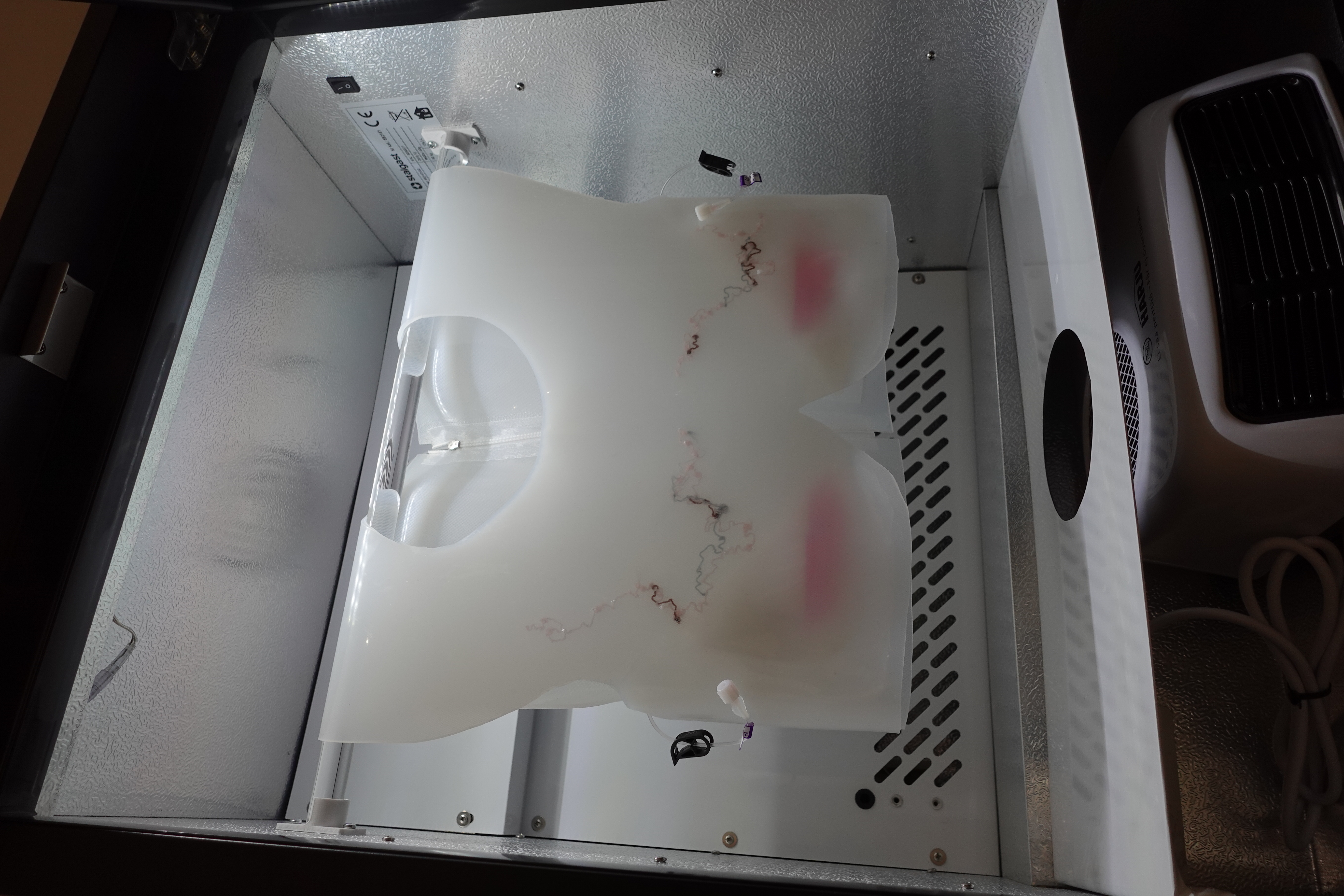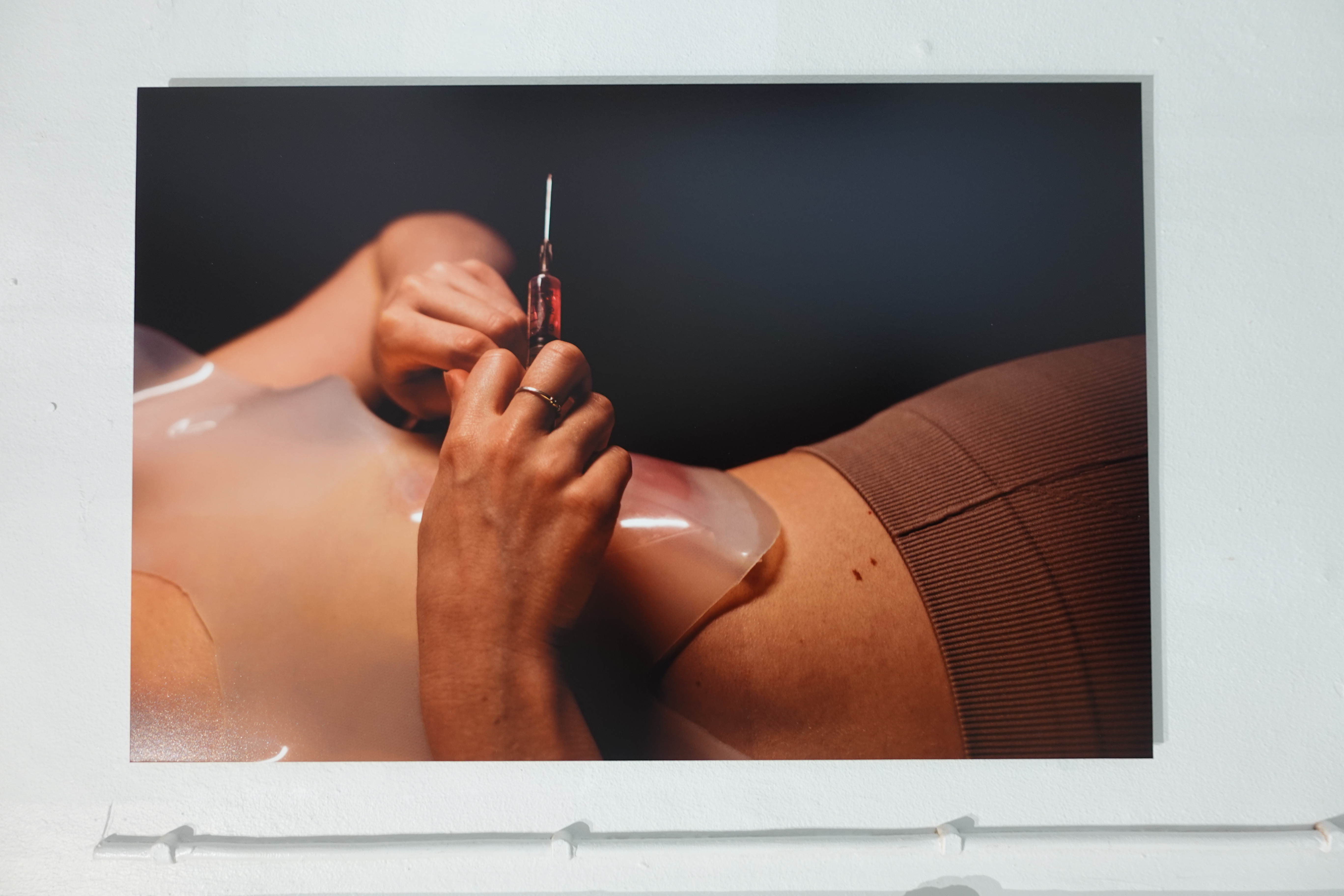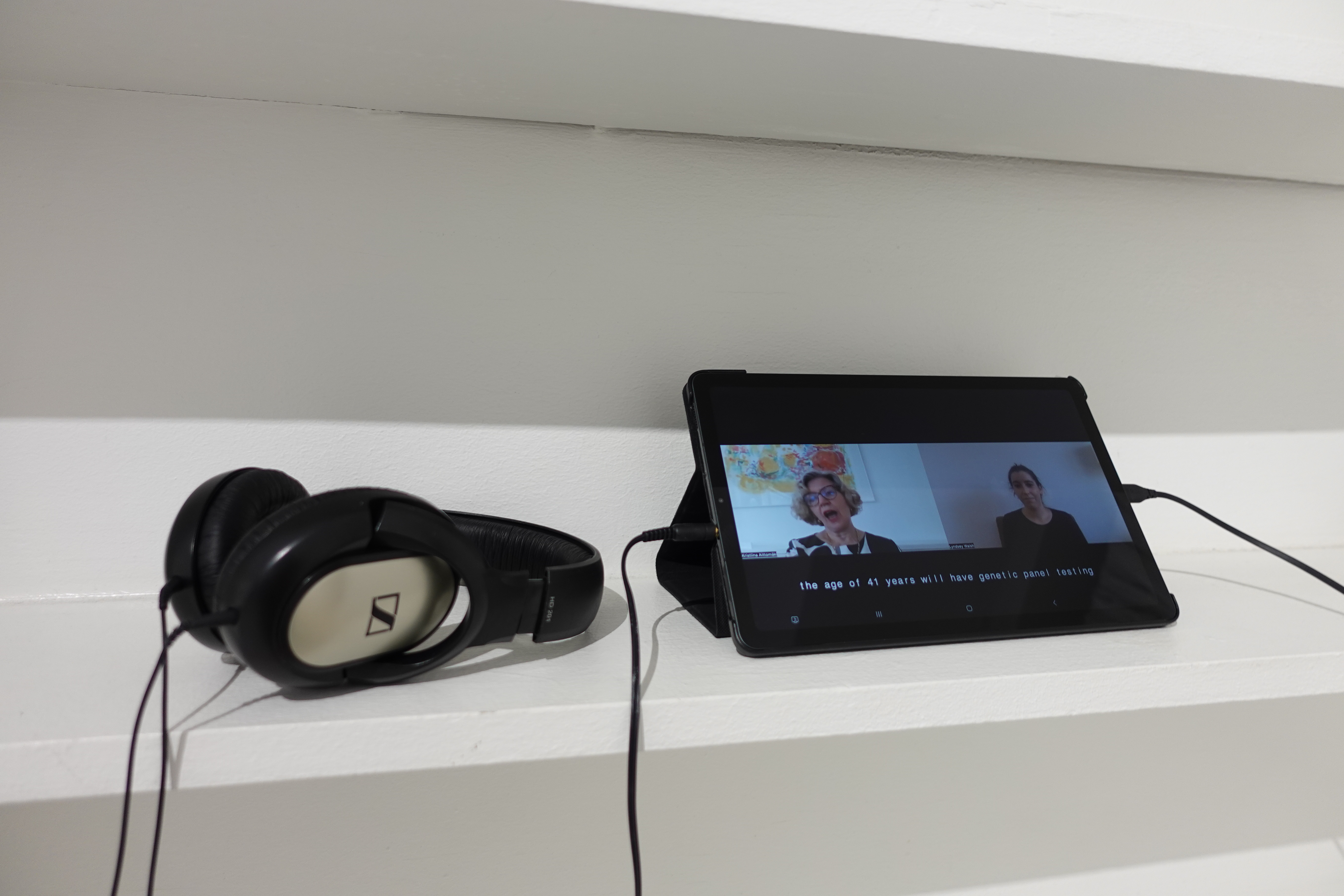 PHOTO DOCUMENTATION BY: Milla Millasnoore, Asya Kaplan, and Genietta Varsi. PHOTOGRAPHY OF SELF-CARE BY: Pavlina Belokrenitskaya



2021-2022

SELF-CARE confronts the inheritance of bodily trauma and the impact of the medical gaze and medical surveillance on the so-called "female body". Embedded in personal narrative and bodily exploration, the work seeks to question bodily identities associated with disease, gender, and care. Self-Care sets out to queer these notions by rearticulating bodily relationships and the horrors associated with bodily potentials in the face of genetic-based disease diagnostics and familial histories of cancer.

The works feature a queer wearable device, as a chest binder, that allows its wearer to house and care for a living BRCA1 cancer cell line, accompanying media about the wearable device, and two videos, one that explores the artists' relationship with their mother and inherited genetic mutations in the context of the US healthcare system and an interview with Finnish genetic health expert

Kristiina Aittomäki

.

SELF-CARE is based on the research project titled "Prophylaxis" done during

Art.ITMO.Residency

at the

Art & Science Centre

at

ITMO University

in 2021.

SELF-CARE has been commissioned by the

Bioart Society

for

m/other becomings

and was part of the m/other becomings

exhibition i

in May of 2022 in Helsinki, FI.

m/other becomings

is a collaboration between

Laboratory for Aesthetics and Ecology

(DK), The Association for Arts and Mental Health (DK),

Kultivator

(SE),

Art Lab Gnesta

(SE), and Bioart Society (FI).